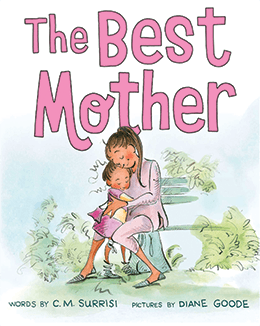 words by C.M. Sur­risi
pic­tures by Diane Goode
Abrams Books for Young Read­ers
978–141725340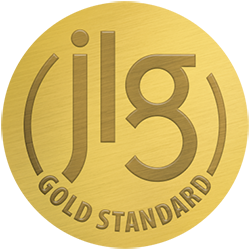 The Best Mother
When Max­ine wakes up on the wrong side of the bed one morn­ing, she won­ders if the prob­lem might be her moth­er. What if she could try out a new mom who doesn't make her brush her teeth or comb her hair?
Enlist­ing Mom to help her with the search, Max­ine inter­views var­i­ous prospects to be her new moth­er at the park, the toy store, and the zoo. Unfor­tu­nate­ly, these oth­er moth­ers present a host of new prob­lems and con­cerns. Maybe her "old moth­er" was the best moth­er of all?
For every child who's ever won­dered if the grass is green­er, The Best Moth­er affirms that there's noth­ing bet­ter than your own mother's love.
AWARDS and RECOGNITION
Junior Library Guild, Gold Standard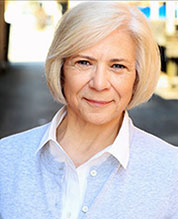 Receive noti­fi­ca­tions by e‑mail when there's book news to share.