edited by Lee Child
and Laurie R. King
Scribners
978-1982149437

A Handbook from
the Mystery Writers of America
I contributed to this handbook in which 70 of the most successful mystery writers in the business provide an invaluable guide to crafting mysteries—from character development and plot to procedurals and thrillers—"this is a writing guide that readers and writers will turn to again and again" (Booklist, starred review).

Mystery Writers of America (MWA) is known for providing unparalleled resources on the craft, art, and business of storytelling, helping writers of all levels improve their skills for nearly a century. Now, this handbook helps authors navigate the ever-shifting publishing landscape—from pacing, plotting, the business side of publishing, to the current demand for diversity and inclusivity across all genres, and more.
The 2021 Sisters in Crime Guppy Anthology
The Fish That Got Away is the latest anthology from the Guppies Chapter of Sisters in Crime. This volume selects 20 great new stories from the rising stars of mystery fiction!
Included are short stories by Mary Adler, D.B. Dabney, Mark Thielman, Gene Garrison and 15 more mystery writers.
My contribution is "Know Nothing."
edited by Verena Rose,
Rita Owen, and
Shawn Reilly Simmons
Wildside Press, LLC
978-1479453610

Ellen Hart Presents Malice Domestic 15
The Malice Domestic anthology series returns with a new take on mysteries in the Agatha Christie tradition—original tales with a theatrical bent!
Included are short stories by Anne Louise Bannon, Phillip DePoy, Margaret Dumas, Maureen Jennings, Merrilee Robson, Lee Sauer, C.M. Surrisi, James Lincoln Warren, and 26 more mystery writers.
My contribution is "You Know How Actresses Are." When aging actress Cordelia Huntington suffers a nervous breakdown on stage in a 1953 production of Arsenic and Old Lace and retreats to a convalescent boarding house for gentle women, an amateur sleuth saves her from a dramatic and deadly fate. 
edited by Barbara Merritt Deese,
Pat Dennis, Michael Allan Mallory,
and Timya Owen
Twin Cities Chapter
Sisters in Crime, LLC
978-0999437124

EIGHTEEN TALES OF BAD BEHAVIOR
When "Minnesota Nice" flies out the window, Bad Behavior takes center stage. The Twin Cities Chapter of Sisters in Crime explores what defines the legendary "Minnesota Nice" and why Bad Behavior sometimes has its own rewards in their latest mystery anthology. Eighteen tales of Bad Behavior from some of Minnesota's best crime fiction authors.
My contribution is "The Bequest." It is an adult mystery story that foreshadows my middle grade novel Vampires on the Run. In it, two writers from New York receive a bequest from a farmer in Minnesota that eerily and irrevocably changes the course of their careers.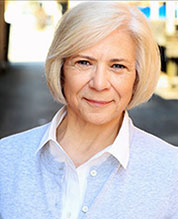 Receive notifications by e-mail when there's book news to share.