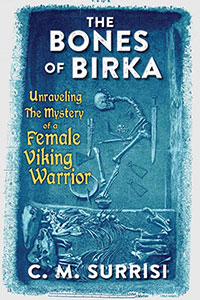 C.M. Sur­risi
Chica­go Review Press
March 21, 2023
978–1641607063
Pre-order now! Available April 18, 2023
Unraveling the mystery
of a female Viking warrior
When archae­ol­o­gist Dr. Char­lotte Heden­stier­na-Jon­son dis­cov­ers that the bones con­tained in the most sig­nif­i­cant Viking war­rior grave ever opened are in fact female, she and her team upend cen­turies of his­tor­i­cal­ly accept­ed con­clu­sions and ignite a furi­ous debate around the real­i­ty of female Viking war­riors and the role of gen­der in both ancient and mod­ern times.

In The Bones of Bir­ka, author C. M. Sur­risi intro­duces young read­ers to the events that led up to this dis­cov­ery and the impact it has had on sci­en­tists' and his­to­ri­ans' views of gen­der roles in ancient soci­eties and today. This is the inside account of the Bir­ka war­rior grave Bj 581 archae­o­log­i­cal endeav­or, includ­ing all of the dreams, set­backs, frus­tra­tions, excite­ment, pol­i­tics, and per­son­al­i­ties that went into this his­to­ry-chang­ing dis­cov­ery.

The find­ing has raised cru­cial ques­tions about research bias, aca­d­e­m­ic dia­logue, and gen­der identity.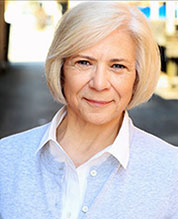 Receive noti­fi­ca­tions by e‑mail when there's book news to share.