"I have an MFA, have taught writing at the college level, and I do book coaching. By far, the most important thing that has been imparted to me in my studies, and that I impart to others, is that there are essential elements of story that must be addressed in order for the book to be compelling to the reader. Whether you are a plotter or a pantser, conflict must drive the story, and it must come not only from external sources, but from within the protagonist. Further, the unfolding of the internal conflict and transmutation of the protagonist's character must develop and be paced throughout the plotline along classic story markers: set up, response, attack, and resolution." (Cynthia Surrisi, "The Traditional Mystery," Crime Reads)
Manuscript Critique Services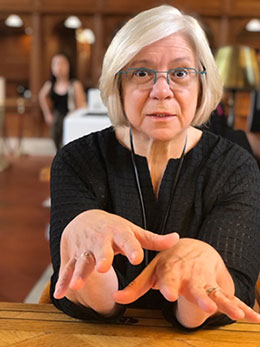 I will provide one-on-one critique services for picture book texts, middle grade short stories and novels, and adult short stories and novels. 
Contact me to discuss your proposed project. I provide a fee schedule for your approval before beginning work. 
I work with documents in WORD, double-spaced, 12 pt Times New Roman, numbered pages, contact information and word count on page 1. 
In addition to providing feedback on existing work, I can assist a writer from the developmental stage through submission. 
BFA, JD, and MFA in Writing for Children and Young Adults;

Adjunct Professor of Writing for Children and Young Adults in the UNC Asheville, Great Smokies Writing Program;

SCBWI Mentor;

SCBWI ARA and RA;

Taught writing workshops at major and regional SCBWI conferences and state library conferences;

Three award-winning, Agatha-nominated middle grade mysteries;

A Junior Library Guild selection picture book;

Trained as a book coach.